The life of this world is wind. Windblown we come, and windblown we go away. All that we look on is the windfall. All we remember is wind.
-Charles Wright
Our Mission
Capital City Renewables, Inc. (CCR) is an employee owned company whose mission is to contribute to the development of renewable energy projects in the United States and beyond.

Since inception in 2012, CCR has contributed to the development of many wind farms in the United States. We pride ourselves on industry-leading field measurement services and creating leaders from within.
Our Team
At CCR, we understand the importance of accurate field measurement data for developing a new project or maximizing the returns of an existing project. We work with developers, equipment manufacturers, utility companies, owners/operators, and consultants to advance wind and solar projects with reliable data measurement and energy assessment services. Our commitment to quality and safety is apparent on every project we complete.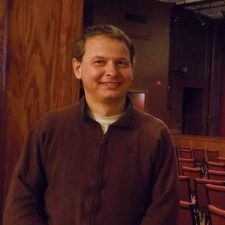 Kiril Lozanov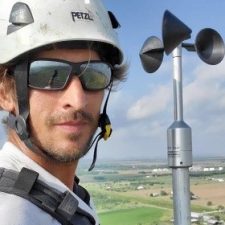 David Evanshank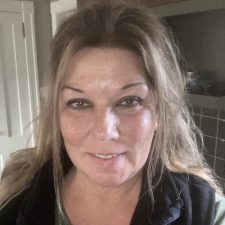 Pamela Sawyer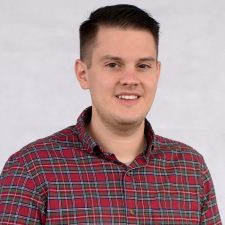 Dylan Humenik
Skilled Team of Wind Energy Assessment Professionals
Our multi-disciplined team of engineers, meteorologists, and consultants create a tailored suite of services to maximize the financial performance of wind energy projects throughout the United States and Canada. The CCR field installation team has years of experience in all aspects of wind energy assessment including met tower and remote sensing procurement, installation, maintenance, and removal.
CCR is known for delivering high quality wind energy assessment services throughout all stages of wind energy assessment and power performance verification campaigns. Throughout the Midwest and Northeastern United States and beyond, we bring years of experience to wind energy assessment campaigns.
We are bringing our experience in wind energy to the solar energy field by following industry trends and practicing our same commitment to accuracy, safety, and professional field installation services for solar resource data collection and energy assessment.
Access to Leading Wind Assessment Equipment & Met Towers
Our clients appreciate that we have access to the most durable and innovative met tower and remote sensing equipment on the market. CCR is the exclusive dealer and installer of SME Wind equipment, and we are bringing this proven European technology to North American wind assessment campaigns. CCR is also the first reseller in the North American market for the Fulcrum3D SODAR, and are excited to bring this reliable SODAR technology with a long and proven track record in the Australia/Asia-Pacific market to North America. As an employee-owned company, the CCR team takes pride in offering an exceptional level of customer service on every job.
Quickly Complete Met Tower Repairs
The CCR team conducts wind quality data checks to ensure highly accurate wind data collection. If an issue arises on a wind assessment project and a met tower repair is needed, our crew is skilled in safely climbing towers and resolving the issue.
Do you want to bring years of wind energy assessment experience to your next project?